8 Delicious (and pretty) Mocktails for New Year's Eve
Being pregnant over the holidays has its perks...and its downsides, especially if you enjoy craft cocktails for special occasions like New Year's Eve. But we are here with good news: there are so many delicious mocktail recipes out there, and you have way more options than the sparkling grape juice that the kids are drinking. We hope you enjoy this list of inspired mocktails that won't just satisfy your palette, but also look beautiful in your hand. 
Lemon Lavender Mock-tini
If you're able to get your hands on a bundle of lavender at the market, then this mocktail is definitely worthy of ringing in the New Year. The lavender simple syrup will take a bit of effort, but the results are a delightfully floral flavor that you'll enjoy sipping all night long. Insider tip: the recipe creators admit to adding a tiny speck of blue food dye (from the end of a toothpick) to get the lovely lavender color they wanted, but you can skip it if you like.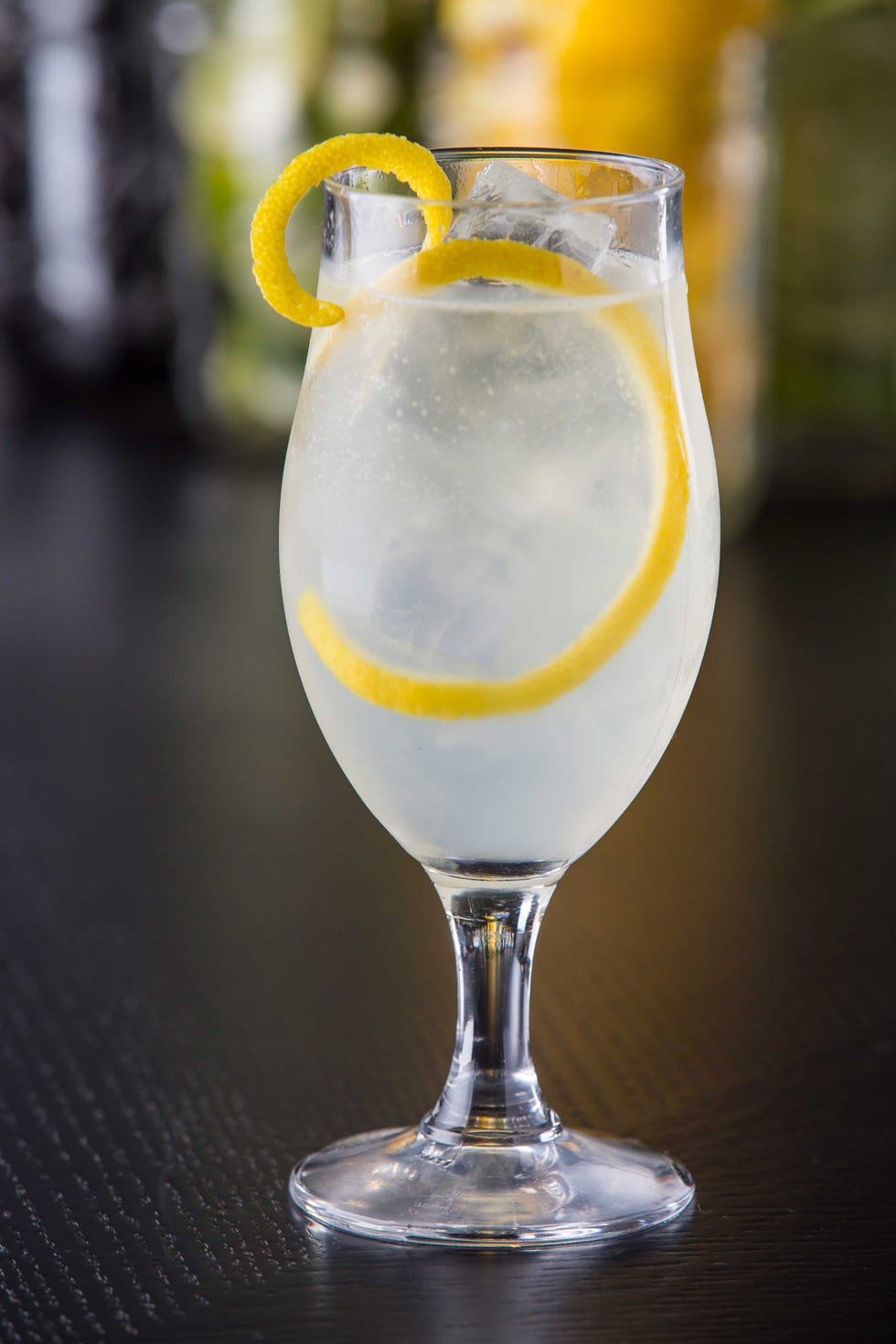 French 75 Mocktail
Crisp and refreshing with San Pellegrino Limonato soda for some flavor and bubbles. Garnish with a lemon twist for that classy look worthy of a Bond movie. 
Winter Mock Sangria
Cranberries and raspberries give this mock sangria wintry notes, and it's a great idea if you'd rather not be mixing drinks throughout the night. Prepare a full batch ahead of time for a party you're attending or hosting, and you'll be set for yourself and to share with friends with a delicious drink that requires zero effort while the party plays on.  
Blueberry Mock-scow Mule
Super easy to make with just some blueberries, lime, sugar, and the key ingredient -- ginger beer. That ginger spice gives a nice bite similar to drinking the real thing. Be sure to sip from a copper moscow mule mug to keep it cold!
Noel Mock Wine Spritzer
A light spritzer that you can easily make two ways -- one for your drinking guests and one for you and other non-drinkers. The base can either be dry white wine, apple juice, or non-alcoholic wine. A sprig of mint or some thin apple slices serve as an optional garnish.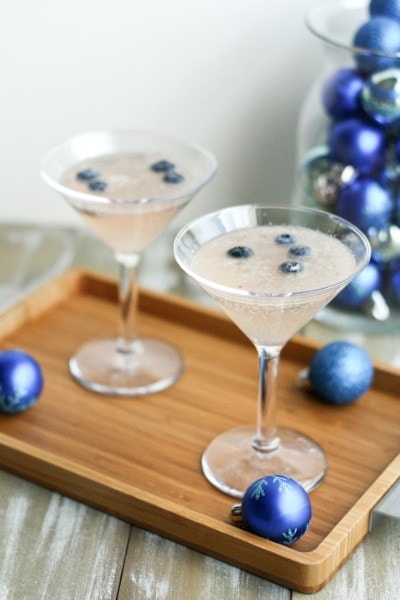 Frost Bite Mocktail
A wintry mocktail perfect to refresh you as the party heats up. Sierra Mist provides a smooth, sweet base and carbonation, while pineapple juice, white grape juice, blueberries, and mint kick the flavor up a few notches.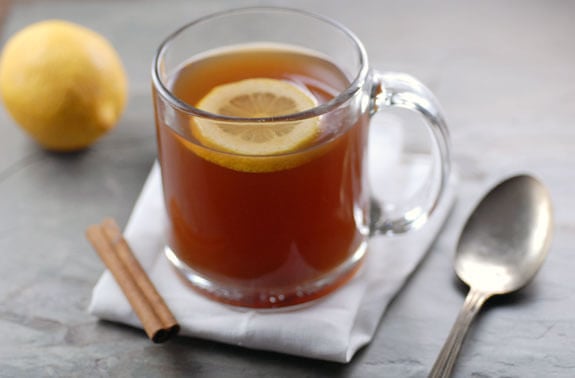 Hot Not-Toddy
If you're in the mood for something warm and soothing, or maybe you're feeling a little under the weather and rundown from carrying a baby around during the holidays, this drink will provide the classic comfort of a Hot Toddy without the alcohol and keep you feeling cozy. You can make a large batch of this in a crockpot, too, but be sure to start it several hours before you hope to enjoy it.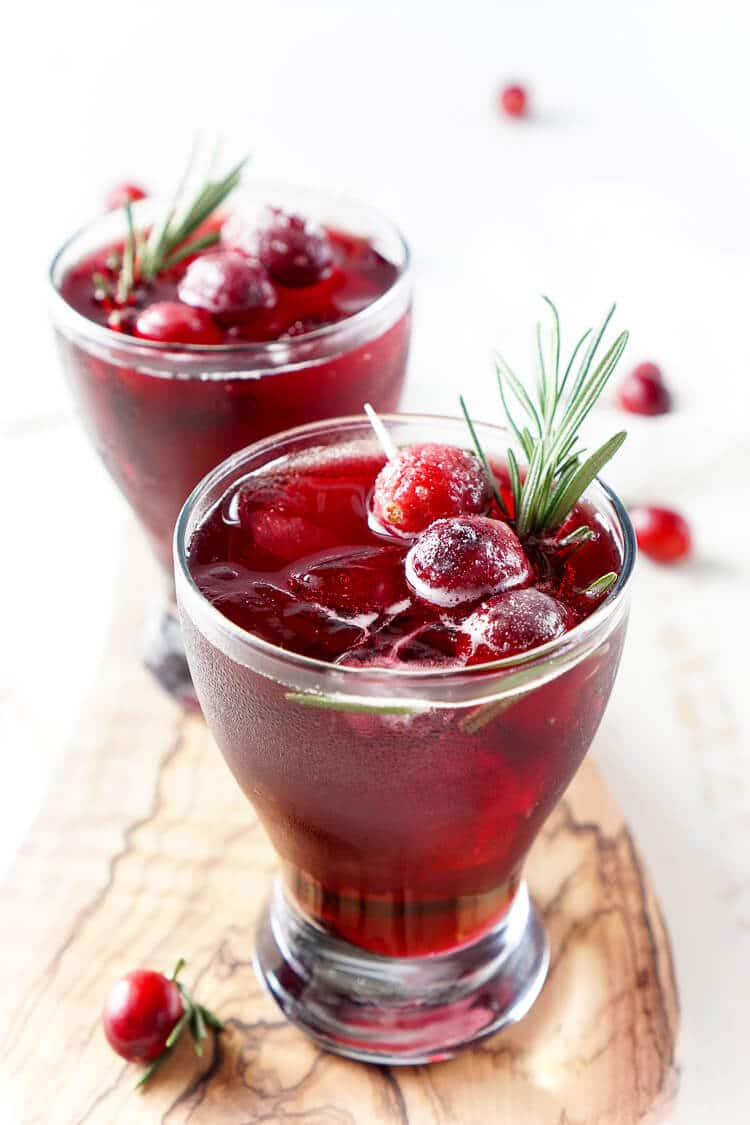 Cranberry Cooler
We love that this seemingly basic cranberry drink holds a secret within its crimson contents -- a couple drops of peppermint extract to cool off the tartness and leave your tastebuds feeling festive! A sprig of rosemary garnish adds a bit of spice, and you're good to go. A fun one for kiddos to sip on, too, if you have little ones running around at your NYE party.