Creative and Easy Costume Ideas for You and Your Baby Bump
Heading to a Halloween party this year? Why not use your baby bump to your advantage. A pregnant belly can add a fun twist to your Halloween costume! We pulled together ideas that are all relatively easy to DIY to help get your creative juices flowing.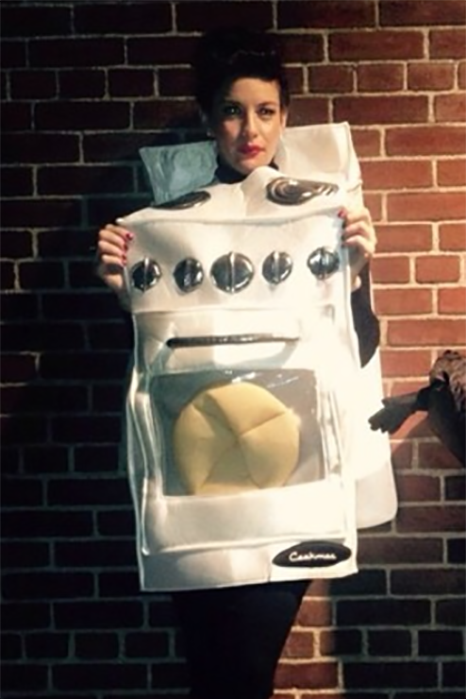 Bun in the Oven: A funny costume that takes an old saying quite literally. Liv Tyler rocked this costume, which can be purchased online and paired with a long black tee and leggings. If you'd rather DIY, check out this version of a Bun in the Oven costume.
Avocado: That's right. Avocados have even made their way into the Halloween market. Your baby bump stars as the pit of the avocado! This costume is definitely DIY-able and can be scaled to the size of your bump. And for those who don't love costumes, all you need to complete the costume are jeans and a brown shirt!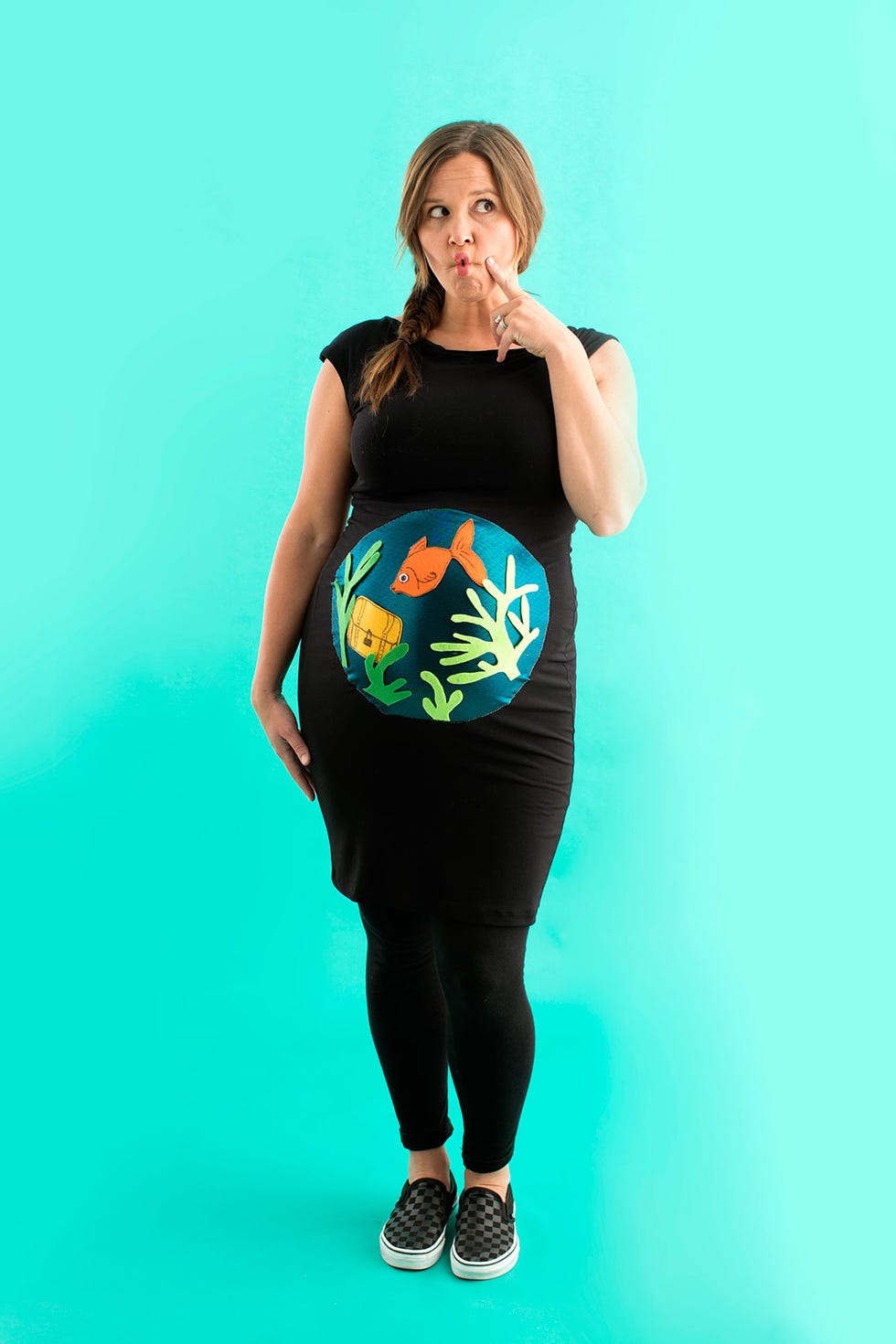 Fish bowl
: Super cute, comfy, and a great way to flaunt your skills if you're crafty. Even if you don't consider yourself crafty, we think you can pull this off. Grab some felt, scissors, and fabric glue and you're set.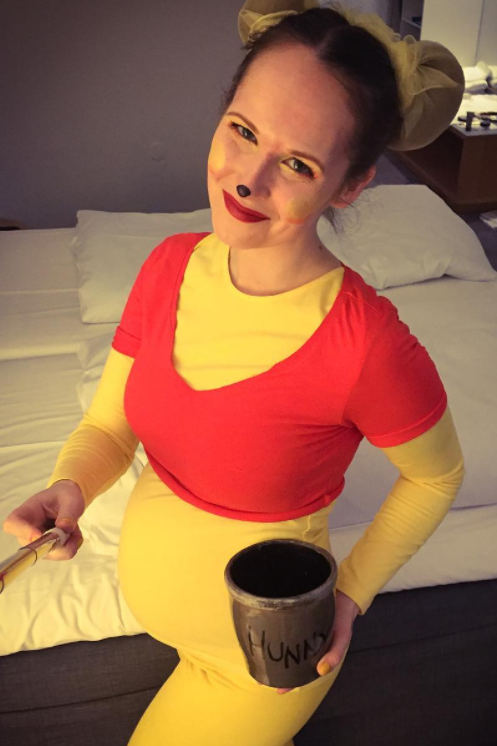 Winnie the Pooh: Your belly is the perfect accessory for this costume, which is easy to make and a cute twist on a classic character everyone loves. Fill your "Hunny" pot with Bit-o-Honey candies and you'll be the hit of the party.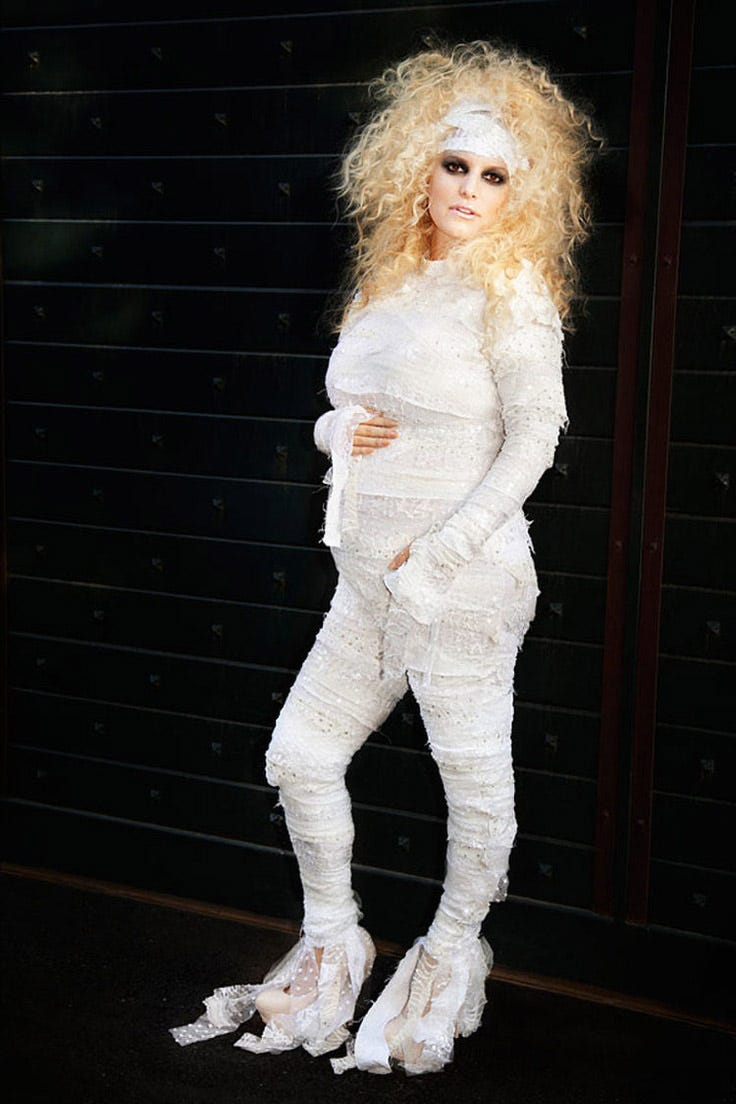 Mummy-to-Be
: Perfect for the mom who wants to keep a spooky element to her costume. And, bonus, it incorporates a pun! If you've been keeping your pregnancy under wraps (pun intended) you can channel Jessica Simpson and use this costume to announce your pregnancy. 
Gumball Machine: This pregnant mama is absolutely adorable with a gumball machine belly and red beret! We love how colorful this costume is, and it's super easy to DIY. Grab a punch of felt balls, a glue gun and a long-sleeve white t-shirt and you're set.
Kangaroo and Joey
: Are you planning to babywear? Put your wrap to use before your bundle of joy arrives and go as a mama from mother nature featuring your bump as a baby joey. Head over to Instagram to see how cute this mama looks with a tiny kangaroo in her Solly Wrap and a headband with kangaroo ears. 
Do you already have your costume planned? We'd love to know what you have planned. Share in the comments below or even better, share a photo with us on Instagram with the hashtag #BabyFlixBump.