The Perfect Gifts for Expecting Moms
When a mom-to-be is on your Christmas list, it can be easy to default to buying her the things she needs and wants for her baby. We encourage you not to do this. It's important to remind women, and especially moms, to make themselves a priority. One way to do this is by giving moms and moms-to-be a gift that she, not her baby, will love. To give you a place to start, we've rounded up some of our favorites this year. We think you'll find they are the perfect combination of unique, thoughtful, and useful to the mom-to-be in your life. 
Mom-to-Be Gift Guide
RIVI Co Felt Letter Board
Perfect for the mom-to-be with a swoon-worthy Instagram feed filled with witty banter and sweet vignettes. These premium felt letter boards are the perfect way to share her pregnancy - and her soon-to-arrive baby's - milestones.
Luxury Combed Cotton Labor and Delivery Socks
Most pregnant moms aren't thinking about how their feet will feel during delivery, but they can get cold on the big day. Gift her with these cute, comfy labor socks to have on hand in her hospital bag. It's a completely affordable gift if you have a lot of people on your list this year; plus, she'll get a kick out of what the no-slip grip message says on the bottom. 
J.J. Cole Changing Clutch
Since the mom-to-be on your list will soon be swapping out her clutches and purses for diaper bags and changing pads, why not help her preserve her style with the J. J. Cole Changing Clutch? A smart, slim design features a pocket for wipes and diapers, a handle that can attach anywhere, and a number of chic colors and patterns to choose from. It'll save new mom from always having to schlep her bulky diaper bag around, while still unfolding into a 19" x 28" pad for new baby's little bum. 
Luxurious "Mama" Robe from Belabumbum
If you're looking to give a gift with a touch of luxury, we suggest Belabumbum's sweet and super-soft "Mama" maternity and nursing robe. A new mom must-have, this flattering robe is designed to be worn during pregnancy and after baby arrives.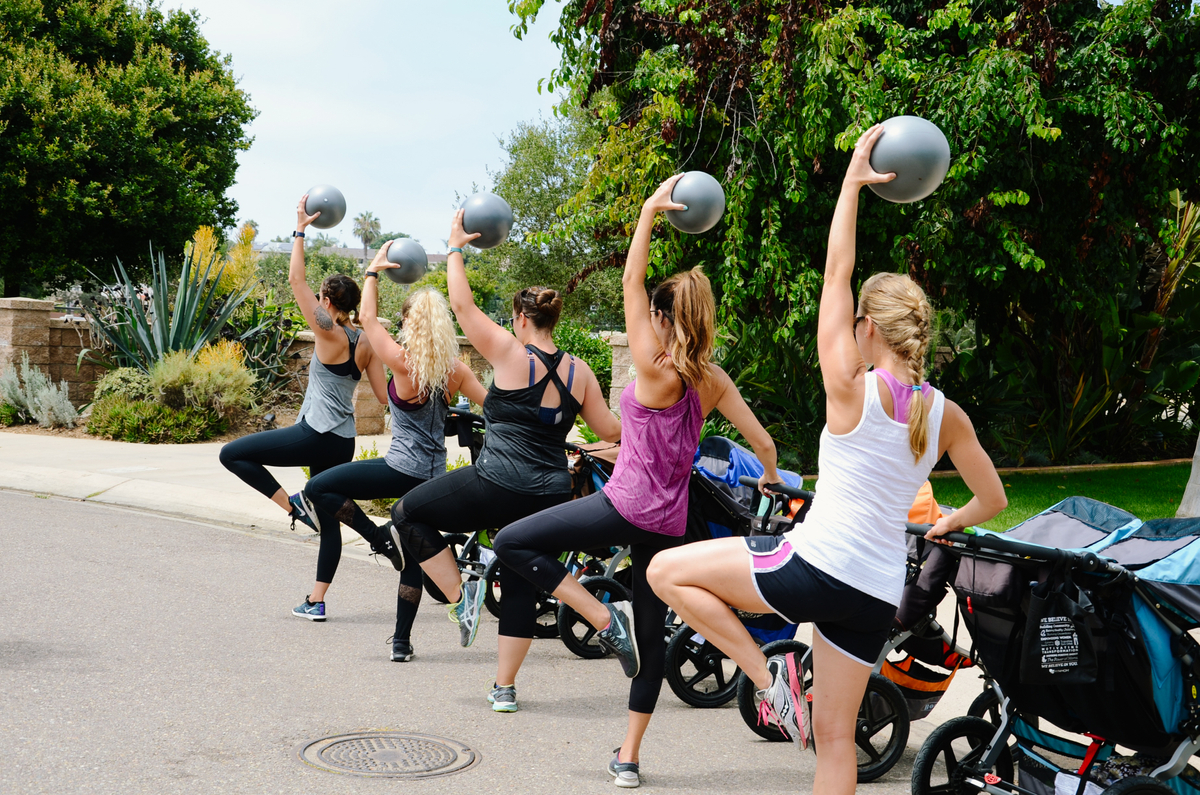 Mommy & Me Fitness Classes
If the expectant mom in your life is the active type or has already expressed an interest in ways to get into shape after delivering baby, then classes like Fit4Mom's  

Stroller Barre®

 or Stroller Strides are perfect for her. In addition to being a convenient workout, it's also a great way to beat the isolation that many new moms face by connecting regularly with a community of moms in their local area. With tons of locations across the U.S., all you have to do is tap in her zip code and purchase a class pass that she can use when she's ready. 
Nook GlowLight Plus
If you have a bigger budget this year, a Nook is a surprisingly useful gift that many friends and family members probably won't think of for a mom-to-be. Many nights as a new mom are spent nursing at ungodly hours, rocking baby back to sleep, or pinned under baby after he or she's finally fallen asleep. Of course, these are all moments to cherish, but sometimes a little help passing the time can make them even more enjoyable for mom. A Nook can easily be held in one hand, unlike a book, and a soft backlight won't wake baby, allowing mom to catch up on her reading list, rather than scroll through her Instagram feed, while baby sleeps. 
7 A.M. Enfant Warmmuffs 
Taking baby out and about in the stroller can be a lifesaver for new moms who are cooped up in the house all day, and sometimes, it's the only thing that will soothe a fussy baby. If you've got a mom-to-be who lives in a place that experiences colder temperatures, she'll be so thankful for a pair of Warmmuffs by 7 A.M. Enfant, which ingeniously attach right to a stroller handle. This way, she never has to worry about losing a glove or repeatedly slipping it on and off when she needs to grab a baby wipe, swipe on her phone, or pick up baby. Plus, they're water repellent, lined with super cozy microfleece, and come in a variety of colors and patterns.